Korean Pottery Pattern_ Deco Tray
Different Ways to Use the Tray
Serving / Organizing Table / Decoration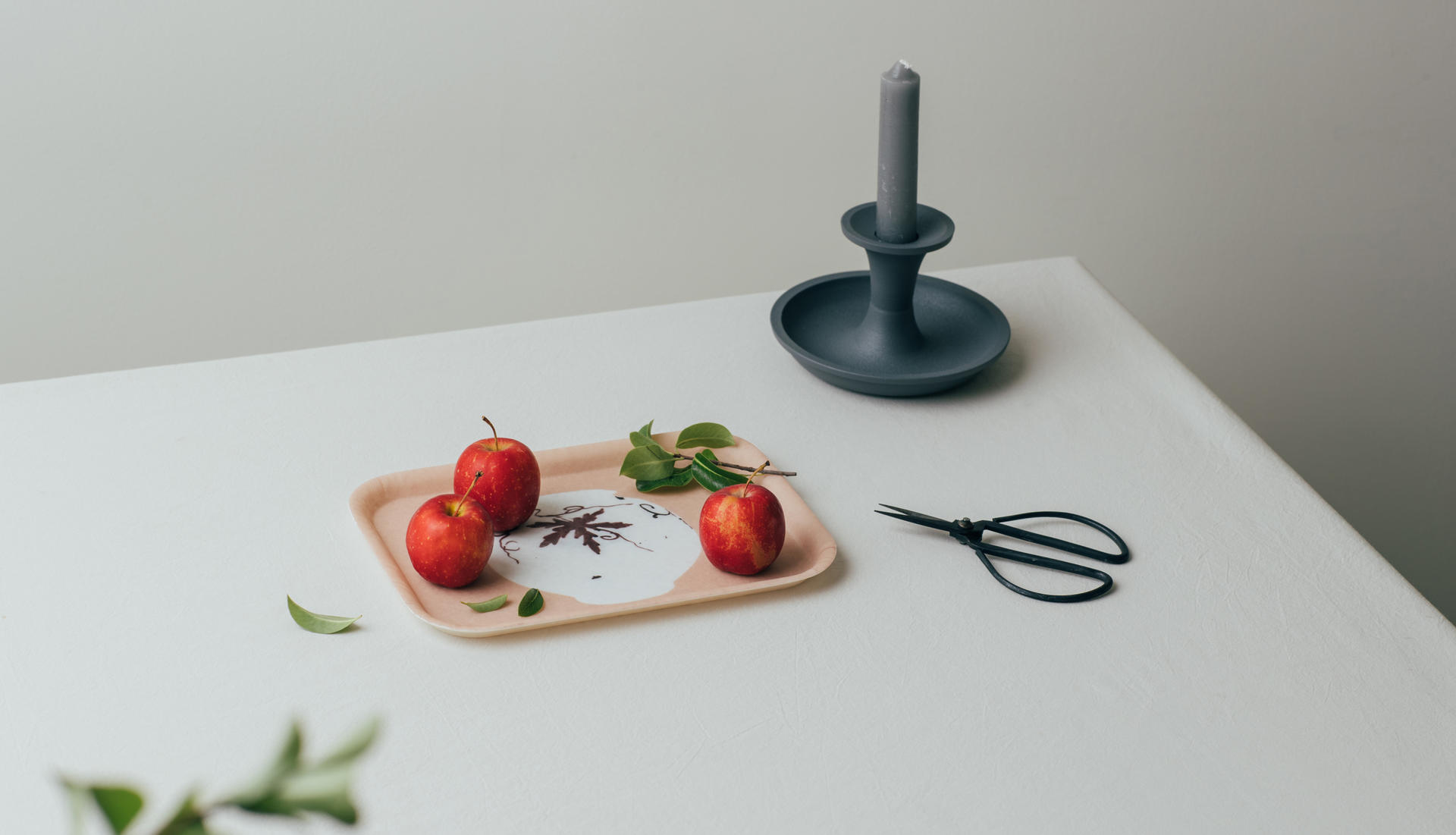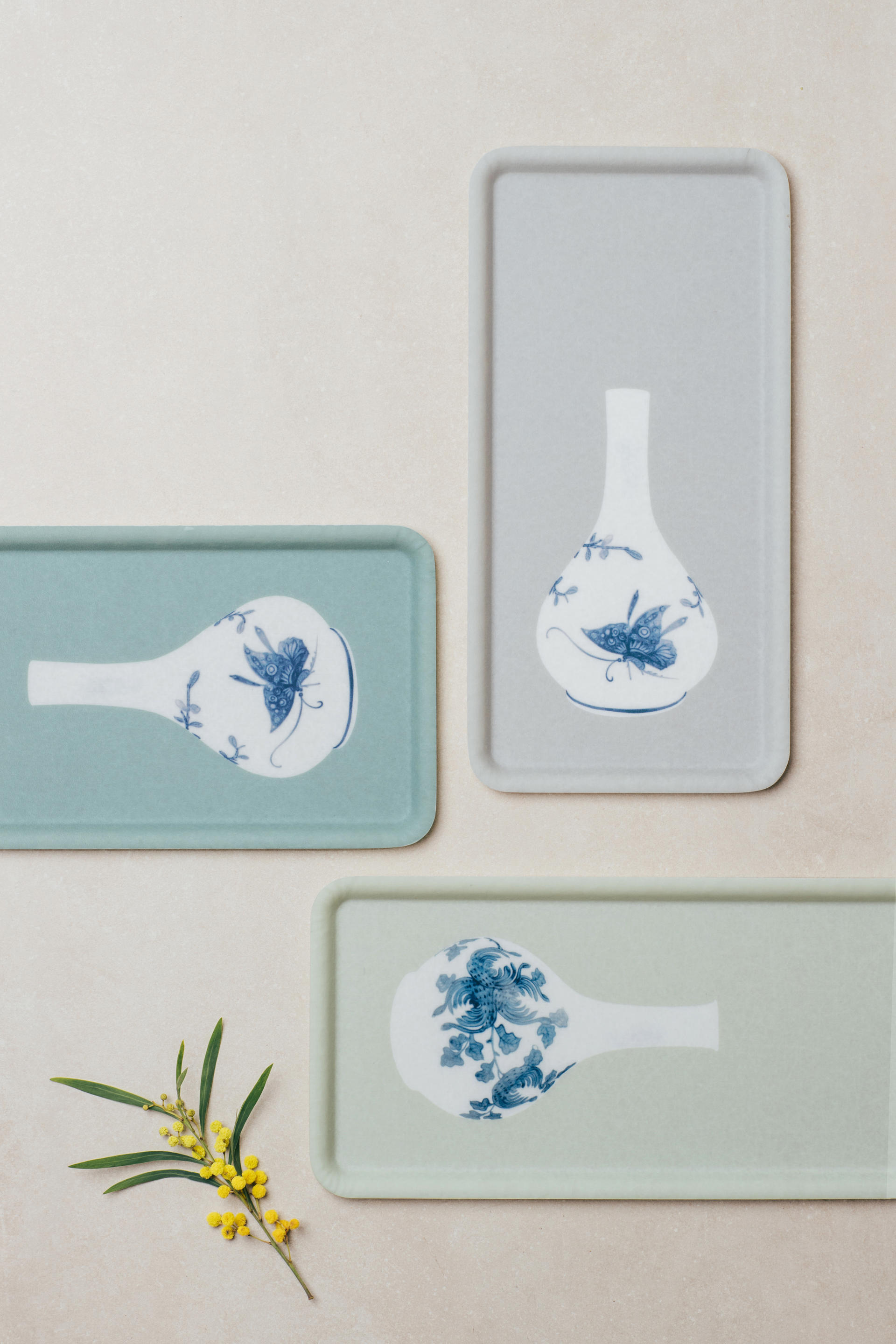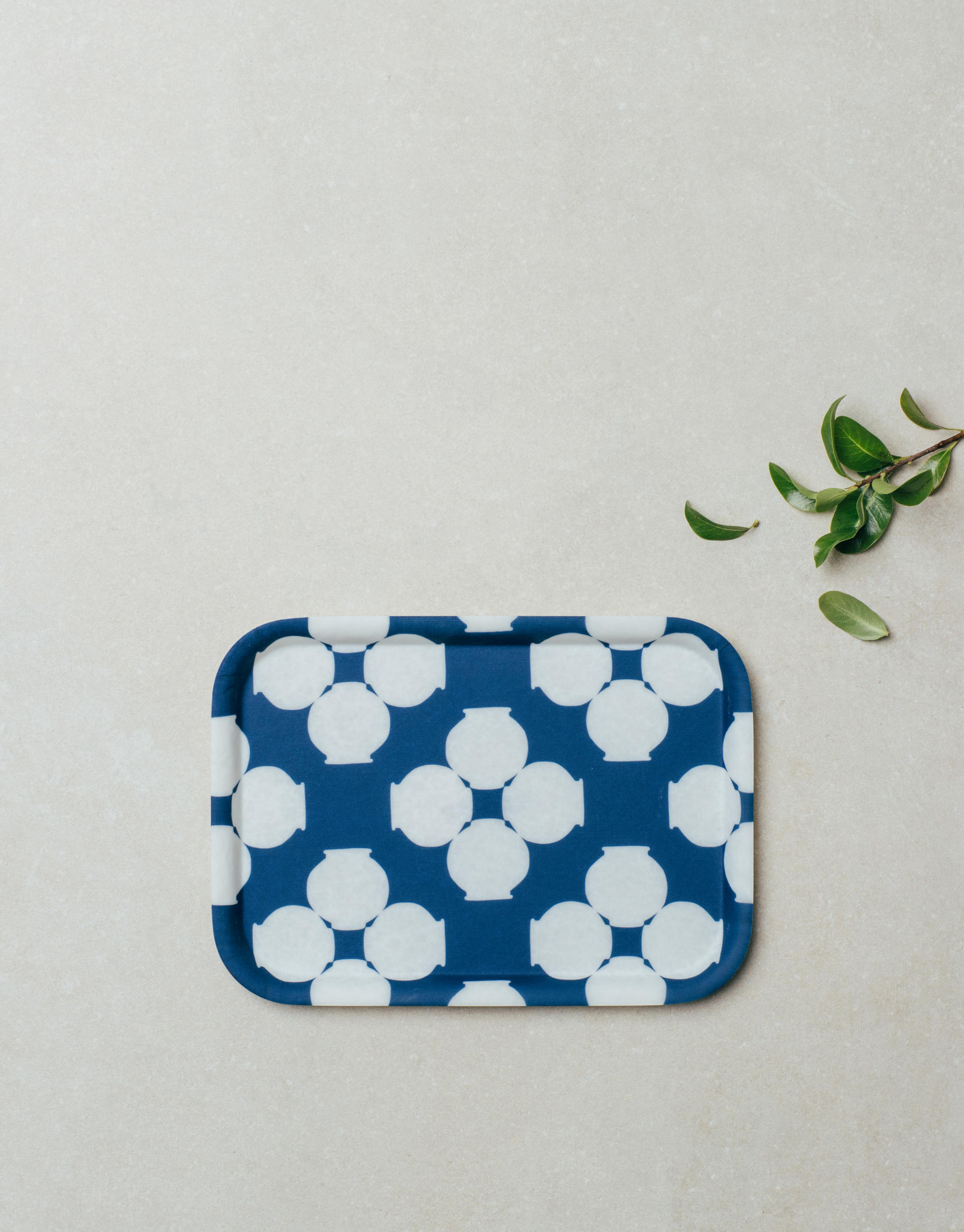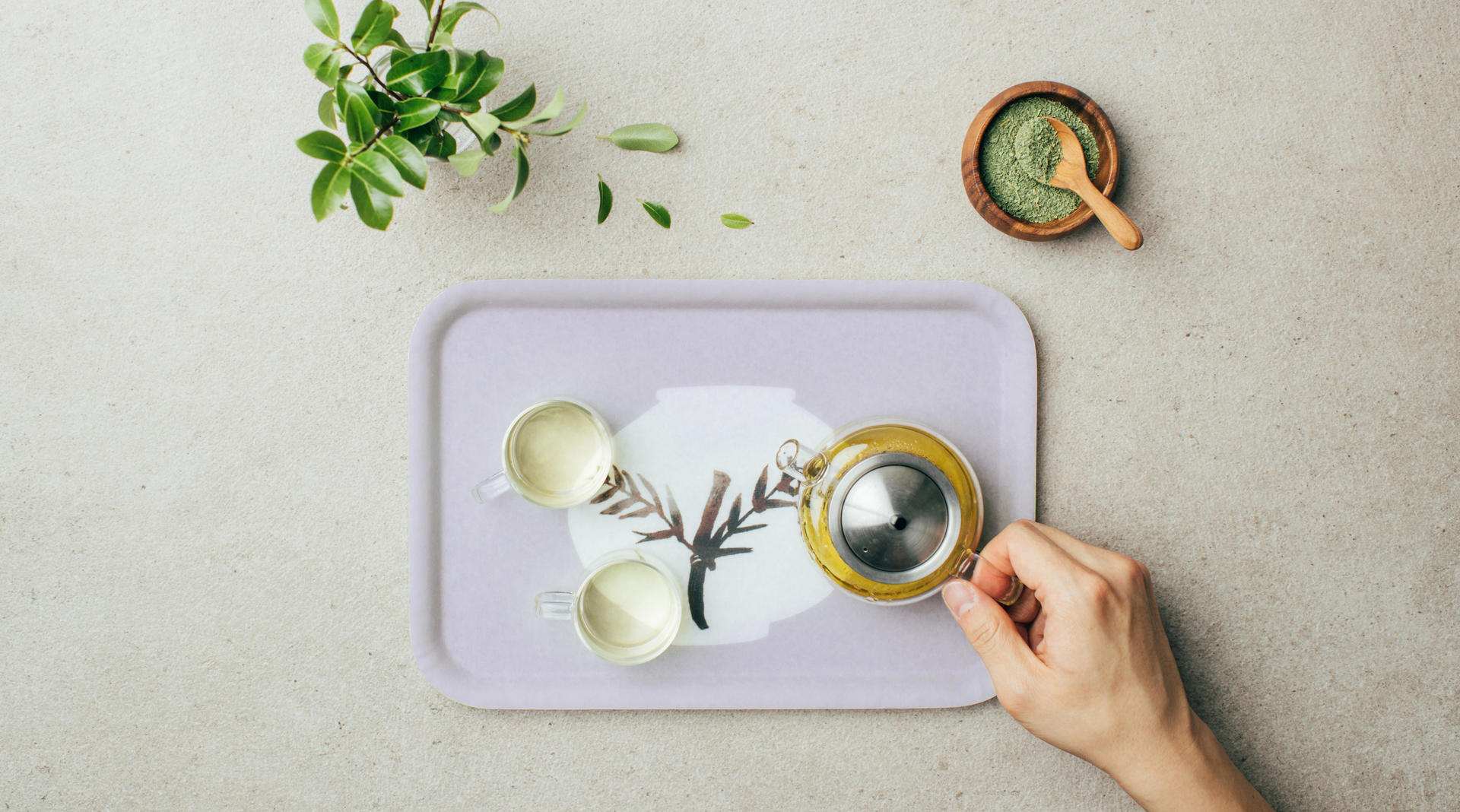 Traditional Pattern Meaning
Korean Pottery Pattern Collection
잠시 잊고 있던 세계 꼿곳에 숨겨진 우리나라의 보물들을 찾아 일상에서 사용해 보는 것은 어떨까요?
국외에 소재된 우리나라의 도자기 패턴을 따스한 촉감을 지닌 천연 패브릭에 고스란히 담아내어 한국의 아름다움을 경험 할 수 있는 리빙 컬렉션입니다.
As the beautiful patterns of Korea's Pottery Heritage are reflected into the warm texture of cotton, these products display the beauty of Korea wherever they are placed.
Deco Tray
'데코 트레이'는 우리나라의 아름다운 도자기 패턴을 고스란히 담아낸 '100% 천연 섬유'와 강도 높은 '유리 섬유 플라스틱'을 압착한 리빙제품입니다. 따뜻한 감성을 지닌 '데코 트레이'를 통해 대한민국 전통의 아름다움을 경험해보세요.
This Korean pottery pattern tray is made of cotton and fiberglass reinforced plastic. The beautiful pattern from Korea's pottery heritage is reflected into the texture of the cotton. The tray displays the beauty of Korea wherever it is placed.
전통 문양 의미
Traditional Pattern Meaning
나비문
Butterfly
사랑 / 자유 / 행복
Love / Freedom / Happiness
대나무문
Bamboo
장수 / 지조 / 맑은 덕성
Longevity / Morality /Honorable
물고기문
Fish
길상벽사 / 부부화합
Happily Married Life / Blocking Misfortune
불수감문
Buddha's Hand Citron
행운
Fortune
모란문
Poeny
풍요로움 / 부귀영화
Plenty / Wealth & Honor
포도잎 넝쿨문
Grapevine
무병장수 / 생명력
Longevity / Vitality

석류문
Pomegranate
풍요로움 / 부유함 / 행운
Plenty / Wealth / Fortune